Magnetic business cards remain one of the most popular promotional items for small businesses year after year.
It's easy to see why. First off, they are very inexpensive and have a long shelf life.
Their most popular use is on the fridge but if your company targets B2B customers, keep in mind that they stick to any indoor metal surface. Send them to any company and they are likely to stick them to their file cabinet or add them to the break room refrigerator.
Business card magnets are small enough to fit into any business envelope and light enough that no additional postage is required when mailing them out along with a letter.
No matter what type of company you have, refrigerator magnets can help to promote your products and services to past customers or assist you in enticing new ones.
1. Magnetic Business Cards
While there are many new trends in business card magnets, their original intended use of an actual business card that is attached to a magnet is still their most popular use.
Another advantage here is that they are the exact same size as a paper business card so if you already have a business card designed, you can simply use the same artwork.
2. Display Useful Numbers & Information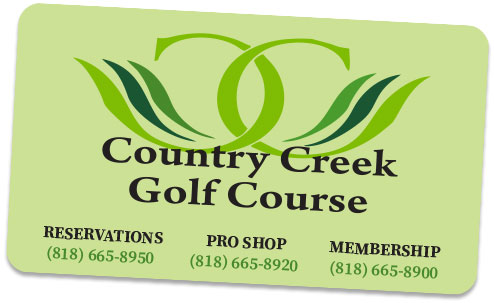 Whether it is important phone numbers, email addresses, websites, or who to contact in case of an emergency, the more useful the information is, the better chance it will be hung up and looked at often.
Try thinking outside the box. It doesn't even have to directly pertain to your industry (although something close is usually best) as long as it is useful.
For example, who hasn't wanted to know how many teaspoons are in a tablespoon or how many ounces are in a cup? Create a kitchen conversion design along with your logo design and contact info and customers are sure to hang onto it.
If you've gone too far out of the box, you may have found that 3.5" x 2" magnetic business cards are not quite large enough for all of the useful information you'd like to share. If this is the case, try a slightly larger custom magnet.
3. Save the Date
Save the dates became very popular to announce weddings or engagements but they can also be a useful tool for small businesses.
Whether you are promoting a single event like a trade show or conference, or creating a reminder for a series of upcoming events, business card magnets can be a valuable marketing tool.
These are especially useful when the date they'll be saving won't be until some time in the future. This way they can stick it to their fridge as a reminder to make sure it doesn't get lost in the shuffle.
4. Branding
Create a beautifully designed business card magnet and people will stick it to their fridge or file cabinet. Whether they realize it or now, they will look at it all the time. This creates an amazing branding tool for your company.
This approach works best with a simple design. Maybe it's just a logo and tagline. Or create a simplified version of your business card with only your logo, phone number, and website.
Or perhaps your face is your brand? If so, create a design with your picture along with your areas of expertise and how to connect.
5. Stay Top of Mind
Do you provide a product or service? Whether you are a realtor, car wash, A/C repair company, or mechanic, business card magnets help you stay top of mind with your customers.
Take advantage of this incredible mini magnetic billboard so they can easily contact you the next time they are in need of your products or services or want to provide a referral.
Don't make them think about who they used the last time. If it's right there on their refrigerator, it will be impossible to forget.
6. Social Media & Marketing Campaigns
Trying to get new followers? Promote the launch of a new website? Looking for a creative way to reach out to people? Why not create a custom magnet to promote it?
Printing your message on something other than paper always gets more attention. This can come in handy for a wide range of social media or marketing campaign promotions.
7. QR Codes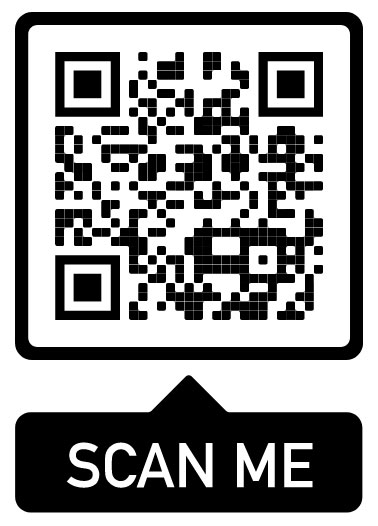 In a world where contactless resources and convenience matter more than ever, QR Codes (Quick Response Codes) have seen a resurgence. If you aren't familiar with QR Codes, they are a type of square barcode that you can point your smartphone's camera at and it will show the user a website.
You may be wondering why someone would want to use a QR code instead of just listing www.YourWebsite.com. QR codes are useful when it is a long or difficult to spell web address.
For example, a restaurant may incorporate a QR code that links directly to their menu or online ordering app. A food truck could use one to link to their current location or daily specials. A real estate agent could link to their current listings. You could link to your website, directly to social media, your vcard, a link to download an app or file, anything you like.
There are many sites online that offer a free QR code generator tool so you can simply paste in the link you'd like and download the QR code image. You can then incorporate that image into your business card magnet design.
Not sure where to start? Print Robot offers amazing prices on printed business card magnets, car magnets, plastic cards, and more - all proudly made in the USA. Request a sample kit or view instant pricing.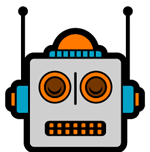 About Print Robot
We are hard-coded to be passionate about producing high quality printed products at affordable prices. Our product line includes a wide range of plastic cards, magnets, signs, and decals. Print Robot offers FREE design services & proudly prints in the USA.