It's official...Pantone has announced the official 2021 Color of the Year. Spoiler alert. This year there are two!
Pantone's Colors of the Year for 2021 are: Illuminating Yellow 13-0647 and Ultimate Gray 17-5104
Pantone is known by graphic designers worldwide as the company that created the universal language of color. Pantone's experts at the Pantone Color Institute are constantly searching the world for new color influences.
They give consideration to color trends in all areas of design including the entertainment industry, art, fashion, graphic design, and even take lifestyle and socio-economic conditions into consideration. After compiling all of this data, they somehow decided on an official "Color of the Year" in the year 2000. Since then, designers everywhere have anxiously awaited each year's new Pantone Color of the Year.
2021 is only the second time there have been 2 colors selected since Color of the Year's inception over twenty years ago. The last time was in 2016, when the institute selected Rose Quartz 13-1520 and Serenity 15-3919 as an acknowledgement to the rising fluidity around gender norms that year. Click here to view Pantone's archive of past colors of the year.
The global pandemic of 2020 prompted Pantone's selection of two colors to bring in 2021: Illuminating Yellow 13-0647 and Ultimate Gray 17-5104. The unification of these two colors for a dual Color of the Year in 2021 invites a future of happiness and comfort, and welcomes the brighter days ahead for us all.
Laurie Pressman, Vice President of the Pantone Color Institute, told Time Magazine, "Something that's been apparent across the board is how much we need each other, that these connections with others have given us strength and fortitude, as well as the hope and the positive outlook that are essential to our moving forward," she said. "By choosing two independent colors, that helped us subliminally convey that message."
Yellow can be associated with feelings of warmth, memories of summer, and happiness. The Illuminating Yellow 13-0647 selected by Pantone does that - it injects enthusiasm and optimism onto an otherwise bleak world that we've been living through as of late.
While gray can often be seen as a gloomy, moody color, the Ultimate Gray 17-5104 chosen by Pantone evokes a sense of calm and comfort like a cozy blanket, something we all seek after such a tumultuous 2020.
These two colors merged together create a simple color palette that is esthetically pleasing to the eye and gives design inspiration for any graphic designer, printer, fashion or interior designer. Together they can be combined with other colors to create a transcendent color palette. Use vibrant hues along with Illuminating Yellow and Ultimate Gray for a lively mix, or tone it down and combine with earthen shades.
Print Robot offers a wide range of printed products including plastic cards, fridge magnets, car magnets, decals, stickers, signs, and more. Some products are printed using CMYK but others are printed with Pantone inks.
Looking to print something amazing that incorporates Pantone's Color(s) of the year? Click here to view our product line up or request a free sample kit to see our amazing quality firsthand.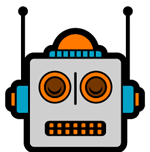 About Print Robot
We are hard-coded to be passionate about producing high quality printed products at affordable prices. Print Robot creates a wide range of plastic cards, magnets, signs, and decals. We offer FREE design services on most orders $250+ and print all products in the USA.