It's hard to drive down the road today without seeing at least one vehicle with a custom car magnet sticking to it.
Have you ever wondered why they are so popular?
For many years, if you thought about a vehicle magnet, you would likely picture a magnetic door sign or some type of large, rectangular truck magnet that promotes a business or service.
Some of the most common are real estate magnets that feature a realtor's picture along with their brokerage firm and contact information. Another example would be a service provider like a handyman, roofing company, or pool cleaner.
While door magnets are still extremely popular, a new type has become the poster child for car magnets. They are significantly smaller than door magnets and come in a variety of shapes and sizes.
Circle car magnets are what probably come to mind with ribbon car magnets a close second. These little guys can be found just about everywhere nowadays and it's not hard to see why once you take a look at the numbers.
First off, they are pretty cheap. When ordering 500 of the 4" circle magnets, you can expect to pay just over $1 each.

Now, let's take a closer look at what these magnetic car decals are being used for. They can be broken into 2 primary uses:
Fundraising Tool
Custom car magnets are often used as fundraisers to show support for charities or special causes. They are also used for schools, clubs, and every kind of sports team or league you can imagine including football, soccer, baseball, cheerleading, volleyball, and every sport in between.
Circle car magnets are still king but they are also available in squares, ovals, rectangles, and the second most popular shape - support ribbons.
This amazing fundraising tool can be purchased for roughly $1 each (even less on larger quantities) and sold for $5 - 10 each. That's a huge return on investment!
Everyone loves an opportunity to proudly show their team spirit or support for their favorite cause, and sticking it to their car is an easy way to do this. Unlike decals, magnets can be removed and reapplied at any time which makes the decision to display them on your car even easier since they don't cause damage to your vehicle.
Marketing Tool / Giveaway Item
The fact that you are reading this article proves that car magnets get noticed. If you are looking for a new marketing tool for your company, why not have a little army of customers driving your logo around town?
The more people see your brand, the more likely they are to be curious about who you are, what you offer, and want to be a part of what everyone else seems to be a fan of so they don't miss out.
Many businesses will simply place a stack of free car magnets by their register or use them as swag when shipping out eCommerce orders. Who doesn't love getting something free?
Other companies will sell their magnets for $5 - $10 each to their loyal supporters along with t-shirts and other items which are displayed at their storefront or on their website for sale, creating another stream of revenue.
Everyone loves supporting their favorite company, especially if it is a local business. This marketing tool gives them a very easy opportunity to do so. Customers will proudly place them on their vehicles and display your logo to everyone they pass by while driving around town.
At roughly $1 each (when purchasing 500), it's hard to find a cheaper way to market your company when you consider how many people see that car magnet on the road.
Unlike car door magnets that contain as much information as a business card, these small but mighty shaped magnets are typically used to display a logo or mascot and sometimes a website as well. The simpler the better since they will be seen from a distance. These are used more as a branding tool than anything else.
So in summary, the reason custom magnets are so popular is because:
They make an easy and profitable fundraiser for charities and teams.
They are a cheap marketing tool to promote your business - and possibly another revenue stream.
People are looking to feel a sense of belonging and will proudly display them to support their favorite teams, charities, groups, and companies.
Now you can see why it makes sense to order custom magnets and distribute them to a loyal army of supporters so they can hit the streets promoting your brand!
Looking to buy magnets for your company or cause? Try ordering online from Print Robot. You'll be glad you did!
About Print Robot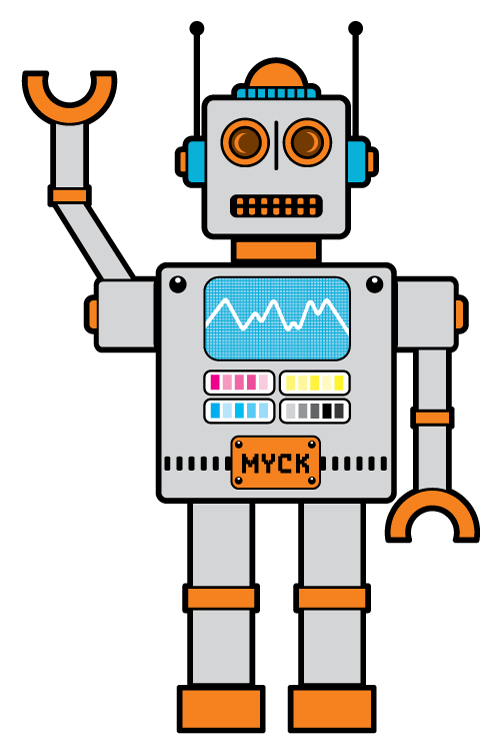 If you are looking for circle car magnets, ribbon car magnets, or even the old standby door magnets, you have come to the right place! Print Robot offers a wide range of printed products including fridge magnets, car magnets, plastic cards, decals / clings, yard signs, and more.
We proudly print our products in the USA from our factory in Pompano Beach, Florida. We ship nationwide and also offer convenient curbside pickup to our South Florida customers.
Best of all, we offer incredible customer service and free design services on orders over $250! Just send us your logo, and an idea of what you are looking for and we'll create a free design mockup before you buy.
Request a sample kit

,
get started with

free design services,

or call 800.547.6624 8am - 5pm EST Monday - Friday and speak directly to a friendly representative.