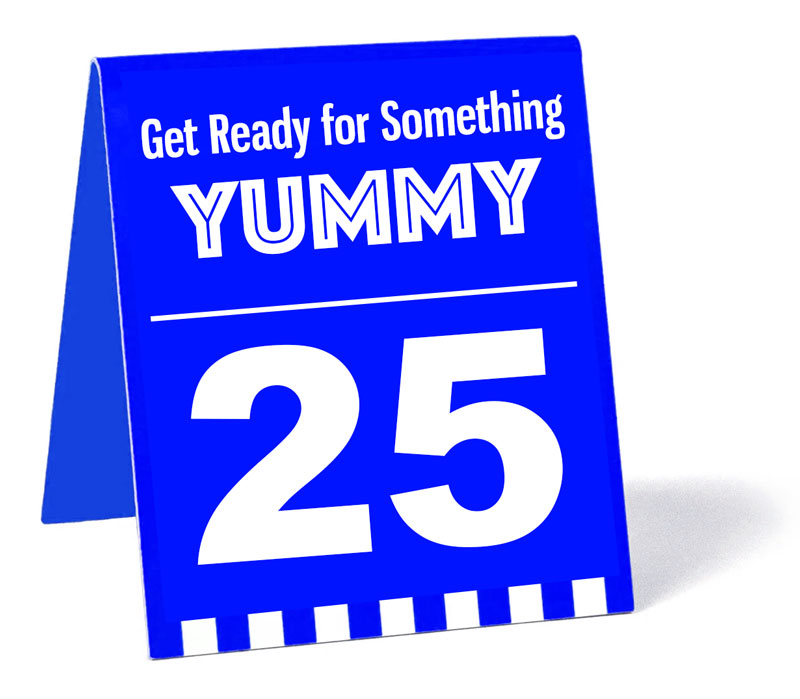 Looking for custom

plastic table tents

that are printed directly onto plastic?
If so, you have come to the right place!
Print Robot offers custom printed plastic table tents and table top signs in a wide range of sizes that can be made to order for your company.
Table tent signs are perfect for businesses looking to display important messages and information on a small sign that can be easily removed. They are extremely popular for restaurants and hotels but can also be useful to many additional industries - especially through the use of QR codes.
Some of the most popular uses for table tents & signs include:
- No Smoking Signs
- Reserved Table Signs
- Table Number Signs
- Display WiFi Login Details or Important Information
- Promote Eco-friendly Initiatives
- Link to a Menu, Online Ordering, or Payment Link via QR Code
- Link to Social Media or Request a Review via QR Code
Ordering custom plastic table tents and signs instead of a generic pre-printed sign gives you the ability to create unique designs that incorporate your company's logo and/or brand while grabbing the attention of your customers.
One of the most innovative uses of plastic table tents in recent years has been the incorporation of QR codes. As more businesses move towards contactless solutions, QR codes provide a convenient way for customers to access information and make purchases without having to touch physical surfaces.
In addition to displaying menus and payment details, QR codes can also be used to link to social media pages, customer reviews, and other online resources.
Overall, plastic table tents are a versatile and cost-effective solution for businesses looking to display information in a professional and eye-catching way. Whether you're in the hospitality industry, retail, or any other field, Print Robot's custom printed plastic table tents can help you effectively communicate with your customers and enhance their experience with your brand.
Print Robot's plastic table tents are made of PVC plastic materials, making them extremely durable and waterproof. They are easy to clean and sanitize, making them ideal for use in restaurants and other food service establishments. Unlike paper signs, they can be reused many times, reducing waste and often saving money in the long run.
The 4 most popular sizes of plastic table tents and table tent signs include:
- 4" x 5.5" "Inverted V" Table Tent
- 5.5" x 6" "Inverted V" Table Tent
- 3" x 5.5" Table Tent Sign with 2" Base
- 3" x 7" Table Tent Sign with 2" Base
Need a different size? Request a quote
There are several advantages to ordering your plastic table tents from Print Robot.
1. Request a free sample kit to ensure that our table signs are exactly what you have in mind.
2. All orders are proudly manufactured in the USA from our South Florida factory. Thank you for supporting an American company!
3. Table tent sign orders are eligible for complimentary design services. Our team will work with you every step of the way to ensure that they meet your specifications and exceed your expectations. Click here to get started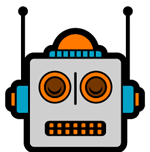 About Print Robot
We are hard-coded to be passionate about producing high quality printed products at affordable prices. Print Robot creates a wide range of plastic cards, magnets, signs, and decals. We offer FREE design services on most orders $250+ and print all products in the USA.