Whether you own a self service car wash, touchless car wash, or offer mobile detailing services, you are probably looking for ways to generate more revenue.
Here are 5 ideas that can assist your car wash.
1.Gift Cards

There is a reason why gift cards are consistently everyone's favorite gift - especially business owners. Selling gift cards generates instant revenue for your company. Aside from the cost of the gift card itself, which is reusable and ranges in price from $3 each to under $0.25 each (depending on the quantity purchased), there are no upfront costs. This means that selling a $100 gift card will give your business an immediate injection of cash.
Gift cards can be customized for your car wash to feature your logo, contact information, and any type of upgrades you may need such as a magnetic stripe, barcoding, numbering, or QR code. You can either print set values on your gift cards such as $25, $50, $100 or omit the card value from the design and allow the customer to decide the gift card amount that they'd like to purchase. Another option would be to order gift cards for a select service. For example, the card could be redeemed for an "Ultimate Wash" or a "Complete Car Detailing".
2. Monthly Wash Club Membership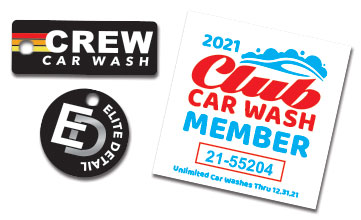 For many car washes, creating a monthly unlimited wash club is a fantastic way to generate consistent revenue. Some companies may offer a single unlimited car wash membership while others will opt for tiered memberships such as silver, gold, and platinum, each offering different levels of cleanliness.
It is important to stay top of mind with club members so they remember to visit the car wash and maintain their membership. There are a few tools that can assist with this while enhancing the member experience.
Plastic Membership Cards can be created for your car wash and can contain a magnetic stripe, barcoding, numbering, or QR code to work with your system. Membership cards can even be personalized with each member's name and/or membership number along with the details of what is included with their membership.
Another option would be a membership key tag instead of a full size plastic card. Custom key tags could be designed and attached to the customer's key ring. Membership key tags can contain a scannable barcode or QR code on the back along with an expiration date.
Prefer something that is tied to each car? Membership decals or clings could be used instead. These high quality, weatherproof stickers could be applied to the inside or outside of the windshield. This option is typically better for quarterly or annual membership options and could contain unique numbering or barcoding and can be printed with an expiration date.
3. Fleet Membership Programs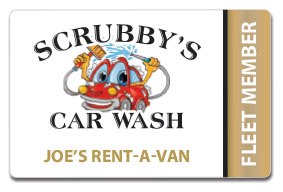 Fleet membership is another popular way for the car wash industry to generate recurring revenue. According to Carwash.com, some carwash owners receive about 20 - 25% of their revenue from fleet accounts. Click here to learn more about how to land and keep fleet accounts.
Much like monthly wash clubs, it is important to stay top of mind with your fleet customers with membership cards, key tags, or car decals. Another option to consider for fleet membership is custom printed hang tags that hang from the rear view mirror. These can be numbered and printed with an expiration date, barcode, or QR code. Hang tags can be passed from car to car depending on the fleet membership package selected.
4. Waterproof Plastic Business Cards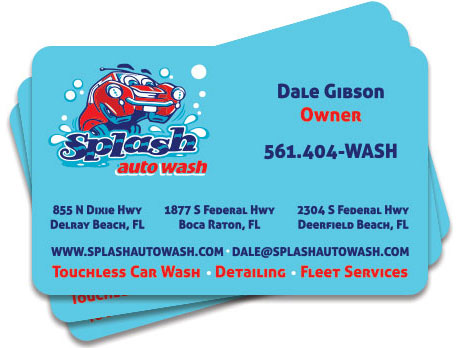 Waterproof business cards make sense for car wash owners! In addition to the obvious (they are waterproof), plastic business cards are a durable marketing tool that stands out from the crowd. When promoting your business, high quality business cards are worth every penny - especially when you are courting VIP & fleet customers.
Create professional business cards that represent your company and the services your car wash offers. Thin plastic business cards are very inexpensive while regular plastic business cards are the same thickness as a credit card and can be used to leave a lasting impression when courting high profile or fleet clients.
5. Magnets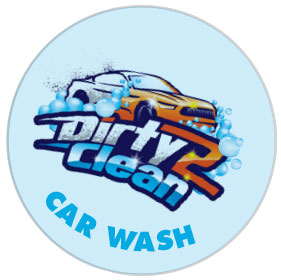 Magnets are an inexpensive marketing tool that can help to promote your car wash in two ways. Fridge magnets are super cheap and can be handed out to patrons on select days to promote your locations, monthly membership, hours of operation, or even entice customers to follow you on social media. They stick to any indoor metal surface including file cabinets and refrigerators which makes them a great promotional tool for consumers and businesses.
Car magnets are the mobile billboard that goes wherever you - or your customers go. Larger door car magnets can be added to your vehicles while smaller car magnets can be given out to customers as they leave the car wash so everyone knows who got their vehicle squeaky clean.
As you can see, there are many tools that can help to promote your car wash and assist in generating revenue.
Not sure where to start? Print Robot offers amazing prices on printed plastic cards, magnets, and decals along with FREE design services on most orders $250+. Request a sample kit or get started with free design services.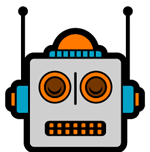 About Print Robot
We are hard-coded to be passionate about producing high quality printed products at affordable prices. Our product line includes a wide range of plastic cards, magnets, signs, and decals. Print Robot offers FREE design services & proudly prints in the USA.